Imperial Glory: The Bulletins of Napoleon's Grande Armee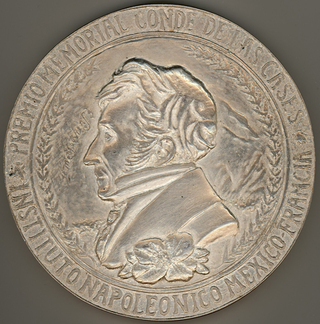 Winner of the 2003 International Napoleonic Society Presidents Choice Award
and
the 2007 Count Las Cases Memorial Prize for Napoleonic Literature in English from the Instituto Napoleónico México-Francia
What others say about Imperial Glory:
Markham has provided a major contribution to Napoleonic studies by making the bulletins available in the English language in one concise volume. It will be a welcomed addition to individual libraries and a must for colleges and universities where French history is taught.
--John G. Gallaher, President, Napoleonic Alliance; Professor Emeritus of History
Southern Illinois University at Edwardsville
Author, The Iron Marshal: A Biography of Louis N. Davout; Napoleon's Irish Legion
General Alexandre Dumas: Soldier of the French Revolution.
A book of extraordinary importance to Napoleonic scholarship.
--Ben Weider, President
International Napoleonic Society
Author, Assassination at St. Helena Revisited
J. David Markham has made a very important contribution to Napoleonic scholarship …Markham deserves great credit for filling in a major gap in our knowledge of Napoleonic history…Markham's book is beautifully translated and brings the Bulletins to life.
--Gregory Troubetzkoy
Author, In the Service of the Tsar: The Memoirs of Denis Davidov
Fellow, International Napoleonic Society
This new edited translation…is a welcome publication…a useful book.
--Dr. David Chandler
British Army Review
As one would expect, David Markham provides incisive introductions to the campaigns…this is an essential reference book for anyone interested in the Napoleonic Wars…
--John Morewood
The Waterloo Journal
An impressive and long-overdue work! The complete bulletins with excellent commentary and supplemental material. An essential addition to any Napoleonic library.
--Peter Holmes
Napoleonic Alliance
Occasionally a new book is released that is so important to the study of the Napoleonic era that it immediately falls into the "must have" category for both Napoleonic scholars and enthusiasts. Imperial Glory is such a book… The supplementary material is fascinating… Mr. Markham and Greenhill Books are to be commended for making available to the public material that has long been inaccessible to all but those with extensive libraries. Imperial Glory is an impressive collection of documents that every Napoleonic library should own.
--Tom Holmberg
Napoleon Series Web Page
Noted Napoleonic scholar J. David Markham has collected this remarkable collection of all Napoleon's Grande Armée bulletins … an informative and perceptive introduction…an invaluable addition to the personal library of anyone interested in Napoleon…
--Lt. Col. Harold E. Raugh, Jr., Ph.D., U.S. Army (Ret.)
Military Heritage Review
Greenhill books and David Markham have hit a home run with this magnificent collection of the Bulletins of Napoleon's Grande Armee. This book is a wonderful reference work, and if definitely fills in a very large blank in the history of the period… This book is highly recommended and it should be on the bookshelf of every enthusiast of the period. Much useful information and knowledge can be gleaned from these pages, and the author has definitely made his mark with this volume.
--Kevin F. Kiley
Imperial Glory contains 442 Pages of important primary source documents, including:
1805
37 Bulletins of the Grande Armée (complete)
9 Bulletins of Massena's Army of Italy (complete)
9 Proclamations
3 Decrees
2 Orders of the Day
3 Letters
1 Armistice
1 Treaty of Peace
1806-1807
87 Bulletins (complete)
4 Proclamations
1 Letter
1 Armistice between France and Prussia
1 Armistice between France and Russia
1 Treaty between France and Prussia
1 Treaty between France and Russia
1809
30 Bulletins (complete)
4 Proclamations
2 Proclamations of the King of Saxony
2 Orders of the Day
2 Reports by the Viceroy (Eugène)
3 Letters
1 Treaty between France and Austria
1812
29 Bulletins (Complete)
1 Final dispatch from Paris
1 Order of the Day
1 Letter
21 Field Reports, including:
• 5 Reports from Marshal Ney
• 4 Reports from Marshal Murat
• 2 Reports from Marshal Davout
• 2 Reports from Eugène
• 2 Reports from Marshal St Cyr
• 1 Report of Marshal Macdonald
• 1 Report from Marshal Oudinot
• 1 Report from Prince Poniatowski
• 1 Report from Prince Schwarzenberg
• 1 Report of Russian General Wittgenstein to Tsar Alexander
• 1 Report from General Wrede
1813
51 Reports from Le Moniteur, which often include reports from multiple days
2 Proclamations
2 Reports from Marshal Berthier
1 Report from General Vandamme
1 Report from Marshal Ney
1 Report from General Milhaud
6 Letters
1 Armistice
1814
23 Reports from Le Moniteur, including two "Bulletins" at the end of the campaign
2 Proclamations
1 Decree
1 Order of the Day
2 Speeches
1 Act of Abdication
• Select Guide to People and Titles (identifies the marshals and other important French officials by name and title)
• Brief biographical sketches of selected people mentioned in the Bulletins
• Glossary of important terms
• Index of names that includes, where possible, complete names and titles, in and of itself an excellent and rare resource